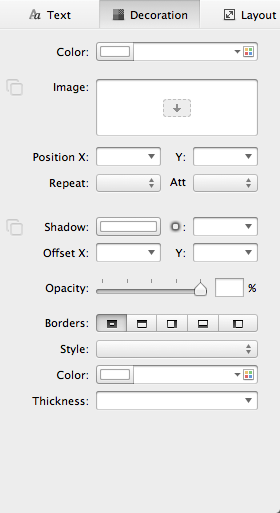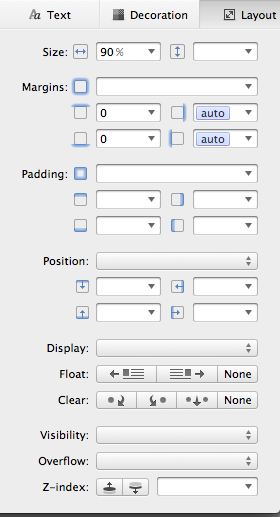 Is it already there and I am too stupid to see it?
I love the Espresso .css GUI. It allows me to implement code without having to memorize the various functions and modifiers and whatnot. I would like to add a similar GUI to Sublime Text 2. Seeing as Sublime is built on Python I do not see how it wouldn't be possible, but I was just wondering if there were any caveats that I should be aware of. For example, to implement such a feature would necessitate hacking of source code and I believe that this project is proprietary??
Two options: Build it. Man the fuck up and learn CSS3.